121 vehicles have been delivered while the rest are in transit and will be in-country soon.
The National Covid-19 Response Fund Donations Committee with guidance from H.E. The President of Uganda, approved the use of the UGX 29.6 billion as follows; UGX 23.9 bn for purchase of 282 pickups (double cabin) for disease surveillance and laboratory follow up.
A part of the fleet of the 282 double cabin pickups that were purchased from the COVID-19 response donation funds have arrived in country that were purchased at UGX 23.9Billion to be used for surveillance, transportation of laboratory samples and follow ups.
UGX. 3.3 bn to construct a Blood Bank at Soroti RRH -UGX. 2.4 bn for construction of Port Health Units at Cyanika and Vurra. Procurement of contractors for the Port Health Units and Blood Bank is ongoing.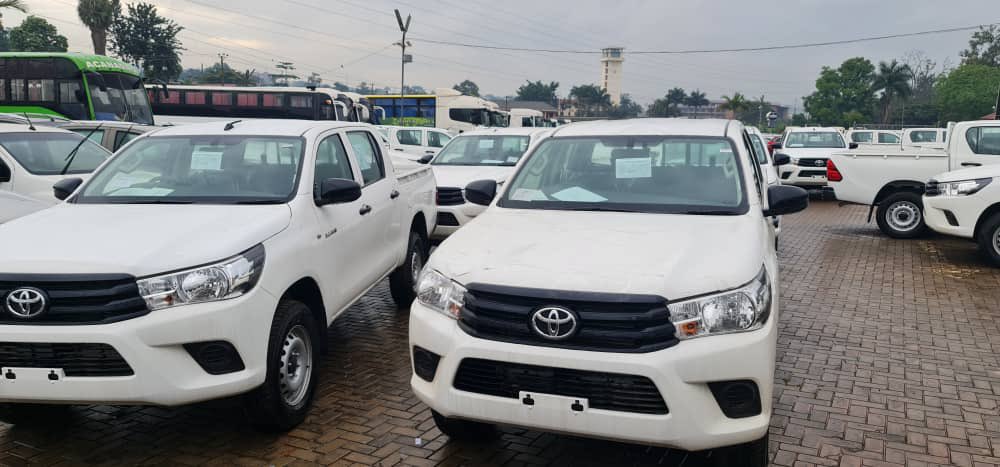 140 total views, 4 views today